It's a bird, it's a plane, no — it's bamboo taking over your entire yard! Although you may think that all plants are made to grace your property, some will cause more harm than provide good. If you have a green thumb or want to spruce up your landscape a bit, here are some plants you should think about avoiding before planting them: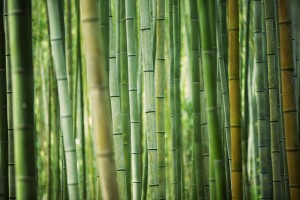 Number 1: Bamboo
Starting with the most obvious choice, bamboo can be completely detrimental to your property's wellbeing. Although this thick, green screen can add instant privacy to any outdoor space, it will begin to slowly take over your entire property. Unlike ripping a flower or shrub out of the ground, bamboo is a bit more difficult to maintain and get rid of.
Number 2: Wisteria
The beautiful purple hues of wisteria can be a stunning sight to see, especially if they're slowly engulfing the trees within your yard. If you're in love with the look of this photogenic wonder, then it's pertinent to obtain the correct kind of wisteria. American wisteria is a gardener's dream come true, since it's not as aggressive as traditional wisteria and is must easier to maintain.
Number 3: Russian Olive
Creating gorgeous visuals that are reminiscent of an oil painting, the Russian Olive tree is truly a sight to see! Although this green wonder will add to the visual appeal of any landscape, it will create a monstrosity amongst your garden. In fact, the Russian Olive tree is known as a detrimental food source for birds and will leave seeds everywhere — causing this tree to sprout rapidly throughout your property.
Number 4: Japanese Silver Grass
Deemed to look delicate in nature, the Japanese Silver Grass is actually the complete opposite. In addition to taking up a large amount of space within a designated planted area, just like bamboo, this beachy looking plant will begin to spread like wildfire amongst your property. It will be nearly impossible to get rid of every single offspring of this plant — buyer beware.
Number 5: English Ivy
With stunning shades of light and deep green, English Ivy is known to take over any space it comes in contact with. Most notably seen on the brickwork of homes across the world, English Ivy is quite a monstrosity when it comes to maintenance —- it's tough to try and stop its growth. If you have the time to maintain this high maintenance plant, then it's worth growing it. If you're crunched for time, then we suggest planting a plant that require less work.
Turf Unlimited is a full-service lawn care provider, offering a wide variety of lawn care, fertilization, and pest and weed control services to the Massachusetts or New Hampshire area. For more information about our services call 888-649-9919 and schedule your free, in-home estimate today.